Online Databases
What is a database?
A database is an electronic collection of articles, books, facts, and pictures that you can search to find information. These databases contain just about everything that's in a book or magazine- just in a different format.
Why do I need databases when I have the Internet?
The Internet contains equal portions of treasure and trash. Ever try to find some simple information and spend hours looking for it? Databases save you time and provide access to high quality information.
---
Online Databases

Click on this link to access the Gale databases: https://galepages.com/mlin_c_charpl
---
Massachusetts Newstand
Massachusetts Newstand - http://www.onlinenewspapers.com/usstate/usmassac.htm
---
The Boston Globe​​​​​​​
The Boston Globe - http://www.bostonglobe.com/
---
Biblioboard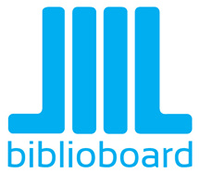 Visit Biblioboard to find primary sources, historical documents, images, video, and more. Biblioboard is made available through the Commonwealth e-book Collections program.
---