You might like...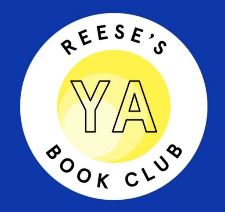 ---
Teen Book Box
Love Subscription Boxes? So do we!!
Sign up to receive a monthly Book Box from the library for FREE!

For grades 5-12

Every box will contain 1-2 library books. The books will be chosen based on how you answer the questions on the form each month. Themes and genres will vary each month. The idea is to get you to try something a little out of your comfort zone, while still giving you books you might really like!

Other Book Box goodies may include sweet treats, a fun activity, stickers, fun toys, and other random free loot!

How it works:
1. Sign up for a box each month using this google form.
2. We will make up boxes and have them ready for you at the beginning of each month. You may sign up mid-month as well, as long as supplies last.
3. Each library book is checked out to your library account. Items need to be checked out to YOUR account (the tween or teen signing up) so make sure you have your library card handy! (No card? Expired card? Call us or visit to get a card or update your account.)
4. The box itself will also be checked out to your account.
5. You will receive an email when your Book Box is ready to pick up in the Lower Level Lobby. You have 1 week to pick up your box.

What needs to be returned?
1. All library books need to be returned in the outside book drop. They will be checked out for 3 weeks and automatically renew for another 3 weeks, so these can be returned anytime during that period.
2. THE BOX needs to be returned INSIDE the Lower Level Lobby (please do not put it in the drop box!) before you can receive another monthly Book Box. Included in the box is a review card. If you would like to fill it out, please return it inside the box. If you do not want to fill it out, please leave it in the box so we can reuse it!

Keep everything else!

**BOOK BOXES are funded by the Friends of Charlton Library.
---