At-Home Learning & Other Resources for Kids & Teens


Click the image above or click HERE to access the Scholastic Teachables site.

Free with your Charlton Library card! Access is verified by clicking the link from our website and using your Charlton Library card.
---
Launchpad Reading Academy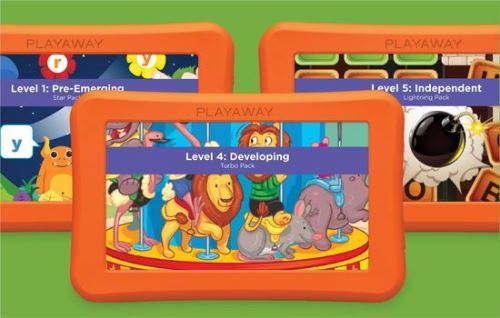 Launchpad Reading Academy is a 5-level guided reading system helping kids learn to read with apps, storybooks, and videos. By bringing together a combination of sight, sound, and interactive play, these tablets give kids the tools to learn the way they learn best.

Available to check out at the library! View our collection
---
Other At-Home Resources

South County Community Partnership (SCCP) is a collaborative that links childcare, preschool, public schools, social services, and other community resources. We are committed to advocating, supporting, and promoting appropriate early childhood experiences and practices for children, their families, and educators within the community. https://sccpartnership.wixsite.com/mysite






Brightly provides passionate parents, educators, and caregivers with the tools they need — such as tips and advice, book recommendations, Brightly Storytime, which features read-aloud and flip along videos, and more — to keep kids connected to books through every age & stage of life. We take pride in working with a diverse group of contributors, authors, and partners who cover a wide range of topics for readers of all ages in order to cultivate a love of books and reading in children. readbrightly.com






KidLit TV is a winner of the Parents' Choice Gold Award and has been selected as an American Association of School Librarians Best Digital Tool for Teaching and Learning. We're a diverse group of parents, educators, librarians, kid lit creators, and award-winning filmmakers working together to create fun new ways to reinforce an appreciation of reading that children will carry with them for the rest of their lives.
---
A Note About Staying Safe at the Library
We want to remind parents and caregivers of our library policy for unattended children at the library. If your child is taking the bus to the library after school, please be aware that while library staff is available to help them with library-related questions, they are not able to watch your child at all times.
Per our policy, children ages 10 and younger are not permitted to be at the library without an adult caregiver. The library is a large building, with numerous rooms, hallways, and exits. Library staff cannot monitor where children and teens are in the library or, if they leave the building, outside of the library. This is a public building, which means that ANYONE can come in and out.
We want the Charlton Library to be a safe place for all of our patrons, but we need your help to keep it that way. If your child is older than 10 and getting off the bus at the library, or walking to the library alone, please talk to them about staying safe and specifically not to leave the building with anyone they do not know. We also request that children and teens have a way to get in touch with a parent or caregiver in the event the library has to close early for any reason.
Read our Unattended Children Policy
Thank you,
Charlton Library Staff
---
Encouraging Your Children to Read
The links below will take you to sites that provide great suggestions for helping your child develop and maintain an interest in reading. Check back often - we'll keep adding and modifying the list of suggested links.

20 Ways for Parents to Encourage Reading
Resources from Reading is Fundamental (RIF) - Literacy Central
Tips for Reading Aloud with Elementary School Children
Choosing Books for a Reluctant Reader
Best Children's Book.org
This website is created by teachers and general public. It's a good source if your looking for books by subject or level.
---
Internet Safety
On Guard Online - this site from the federal government provides tips for parents for navigation online safety including talking with your kids.
http://www.onguardonline.gov/

NetSmartz - this site created by the National Center for Missing and Exploited Children has links for parents, educators, law enforcement to find information for internet safety. Each page provides presentations and links to more information. This site also has a link for parents with teens and a special section just for kids.
http://www.netsmartz.org

Cybersmart - this website created by the Australian government is great for resources and advice about being online safely for all ages.
https://esafety.gov.au/?from=cybersmart

FBI's Parent Guide to Internet Safety - this is a direct link to the FBI's informational pamphlet to online exploitation and the risks to your children.
---
Helping with Homework
Family Education
This site is packed with 'back-to-school' information - and it goes beyond homework help (although there is a great homework section here...)
The main back-to-school page includes links on getting ready for school, back-to-school safety, 'what parents need to know this school year', and even breakfast and lunch ideas and recipes.
TLS Books Free Worksheets
Need a little more help with school work or wishing to educationally occupy your kids then this site is full of free educational worksheets for PreK to Grade 5.
Scholastic School Success
Tips from scholastic to help your kids succeed in school from PreK to grade 8
---
Parenting Tips
Health and Parenting Center
This site from WebMD covers popular hot topics in parenting and health, popular searches as well as access to their online parenting community.
Planned Parenthood - Tools for Parents
Great source for tips on talking to children about growing up
---